---
my diy cnc machine
Like every self respecting geek, I needed to build a CNC machine.

I find it kind of romantic that you can create a "metal cutting robot" by watching some youtube videos and ordering off the shelf parts from your local hardware store.
Everything used can be sourced (in Germany) without leaving the house. The most advanced tool was the 3d printer to print some limit switch mounts.

The motors and lead screws are mounted on 6mm thick aluminium angle bar pieces, which are drilled in the right places.
I did not have any specific goals other than to be able to cut wood and aluminium and it should not break the 1k Euro limit. (It did..)

The software stack is a simple "grbl on arduino". I am excited to report that I already did hit some limitations of that setup and will probably spend some time to explore linux cnc. For design and tool path creation I do use freecad.

My cutting area is 715x420x115 mm. Which was basically pre-determined by the rails set I got.

So far I am supper happy, excited and learn something new each time I use that beast.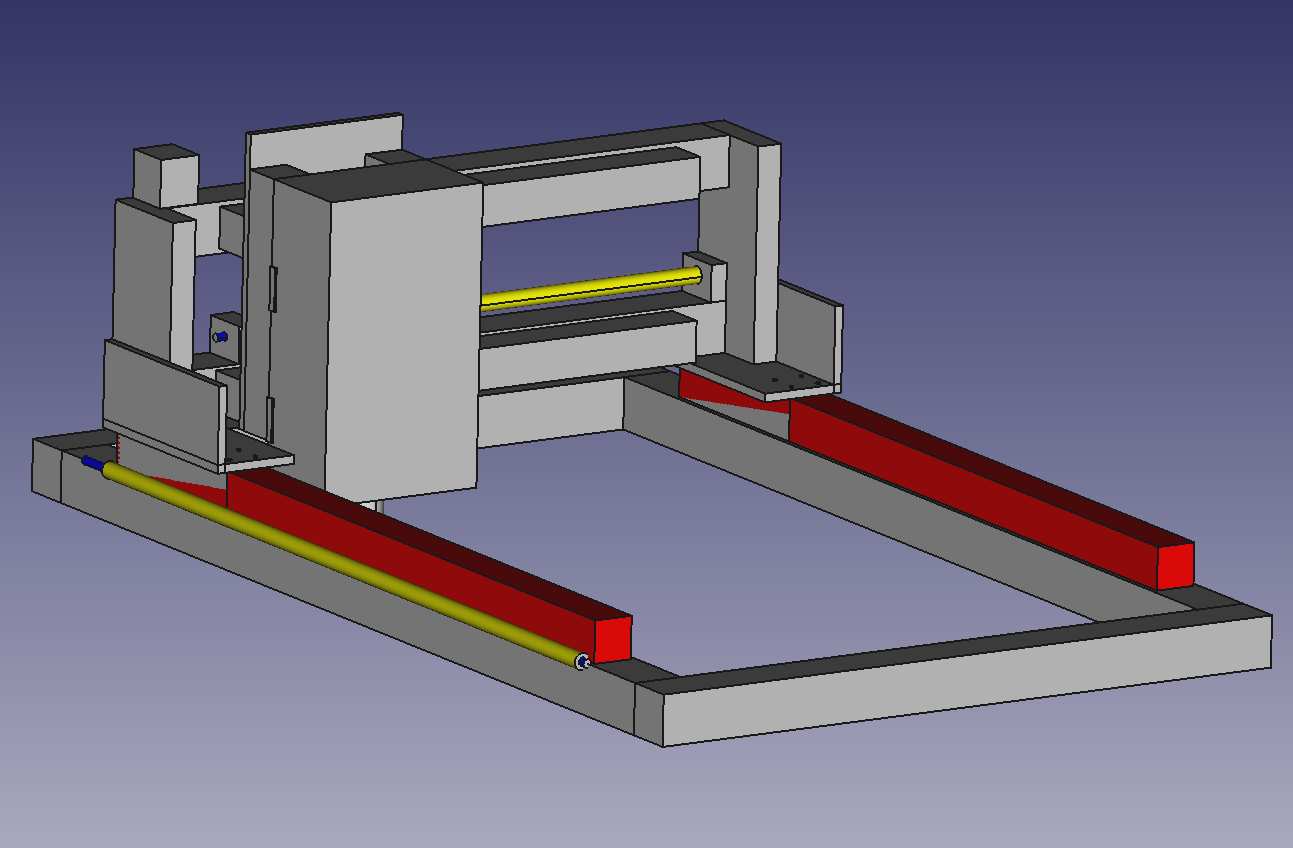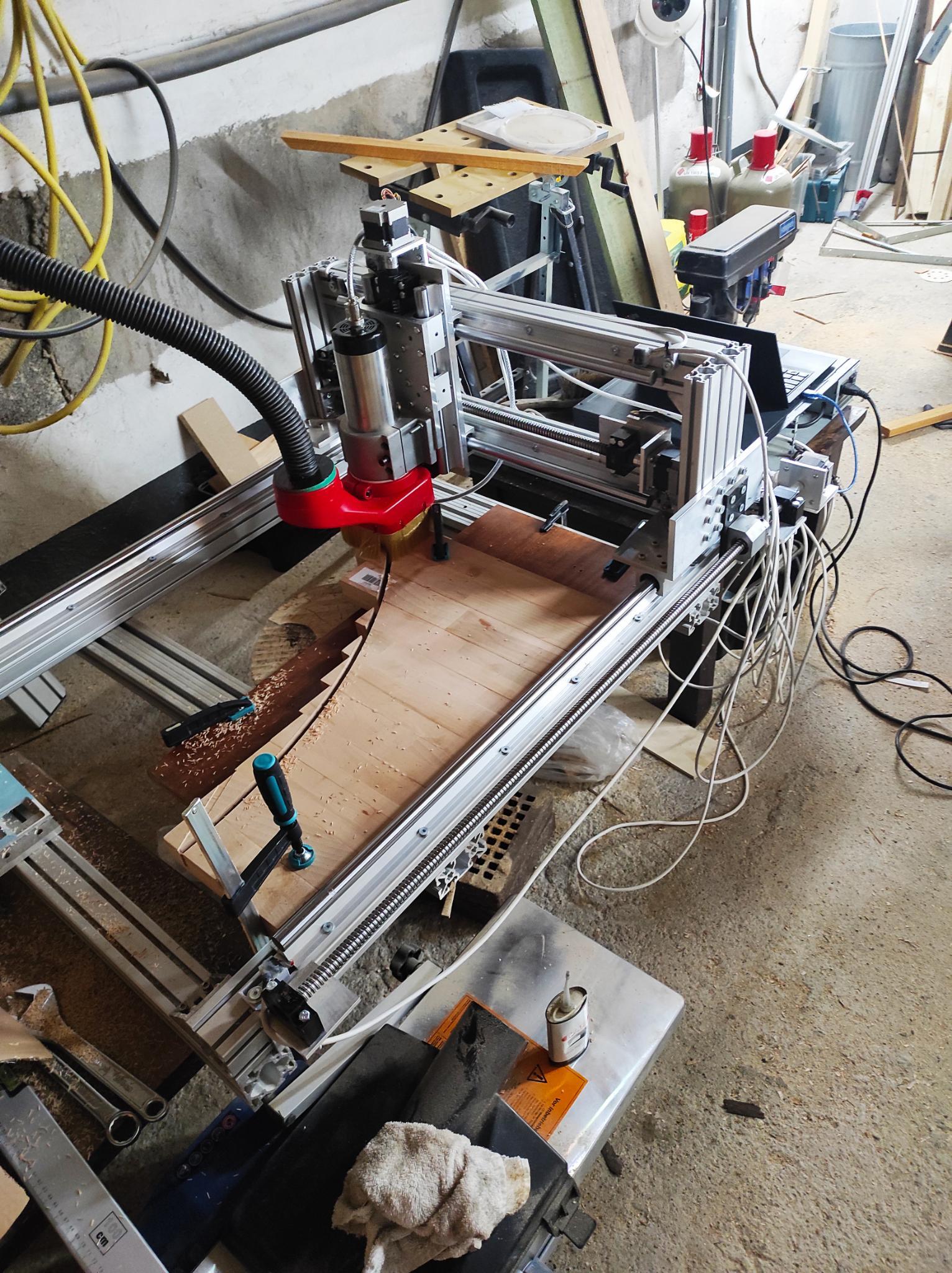 Tools
freecad for the design
3d printer for testing ideas+templates and limit switch mounts
normal printer to create drill templates
cheap drill press
chop saw
soldering iron
youtube + google :)
Parts:
about 6 meter 60x60 aluminium extrusions
2 times 100x100x10 aluminium angle bar to mount y on top of x (total 2*250mm)
1-2 meter of 70x70x6 aluminium angle bar to mount motors and alike (cut into 70mm long pieces)
200x340x10 aluminium plate for z
cheapest set of SBR20 rails + SFU 1605 screws (1000,600,300 mm)
3d printed mounts for limit switches
3 (soon 4) nema-23 motors + cheap drivers
24v power supply
arduino + 'cnc' breakout board
cat5 network cable for limit switches
way too expensive shielded cable towards frequency converter
2kw 'china' spindle
about 10k screws
Costs: To get going and doing the first cuts: 1100,-
Now at roughly 1600,- Euro, if I am honest about it and count in cutters and "the small stuff here and there".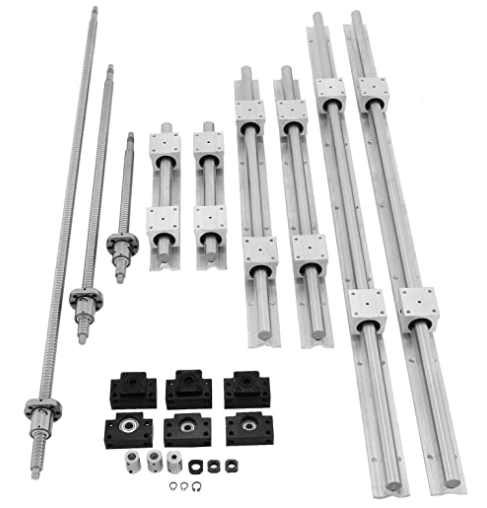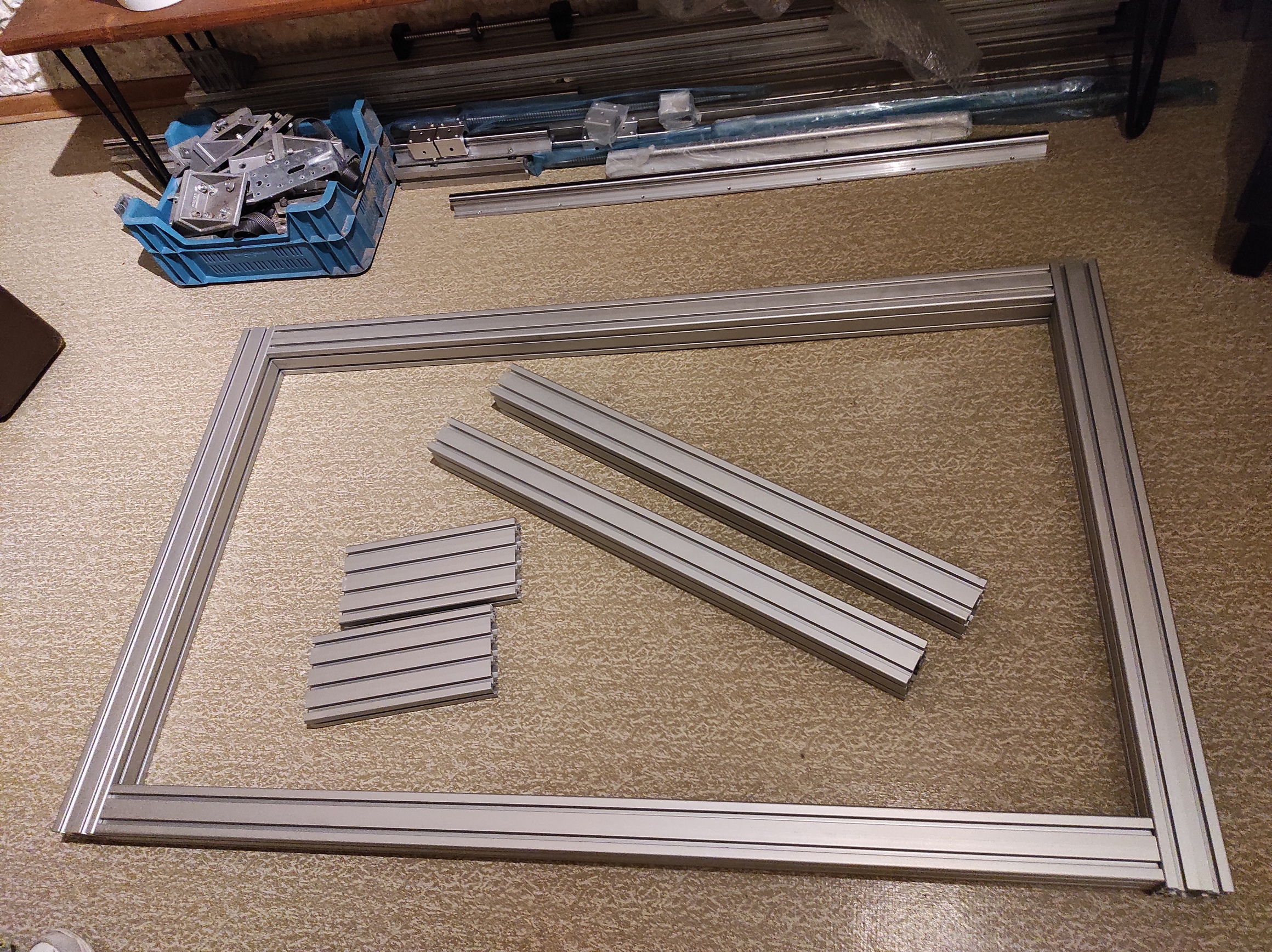 All design done in
freecad
. I basically made a rough sketch of all components and used those designs to create drill templates for the various motor mounts or z-plate.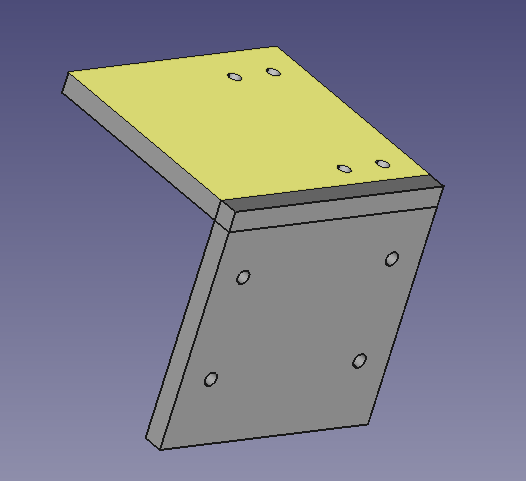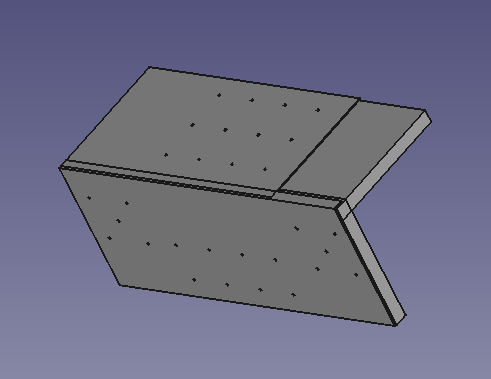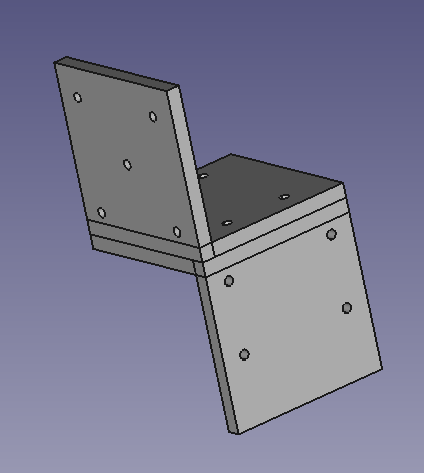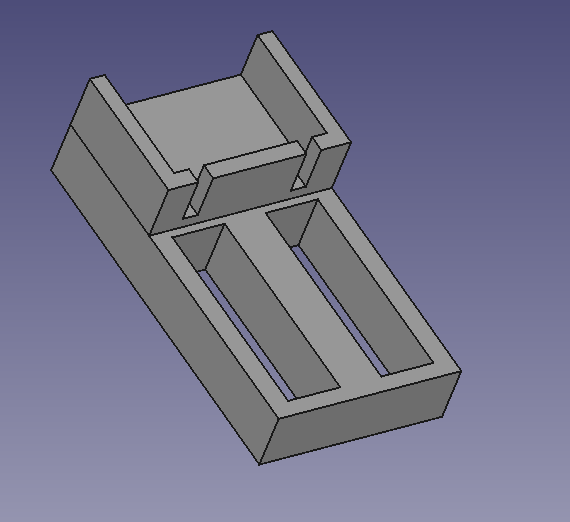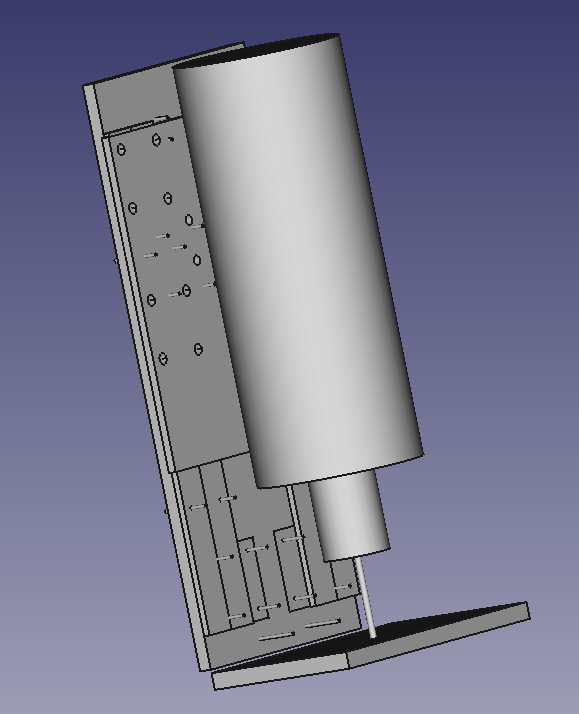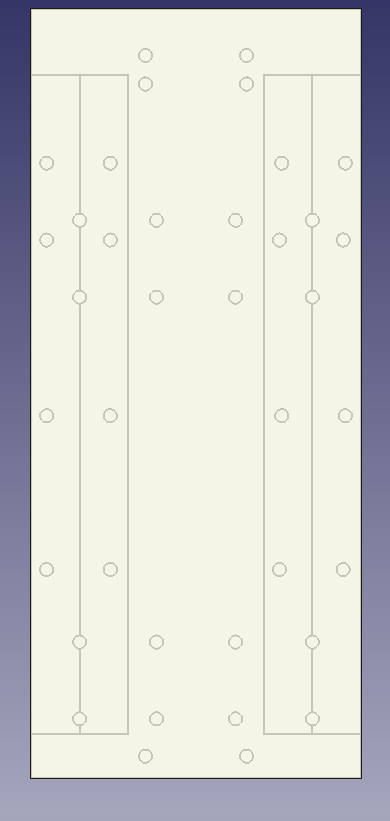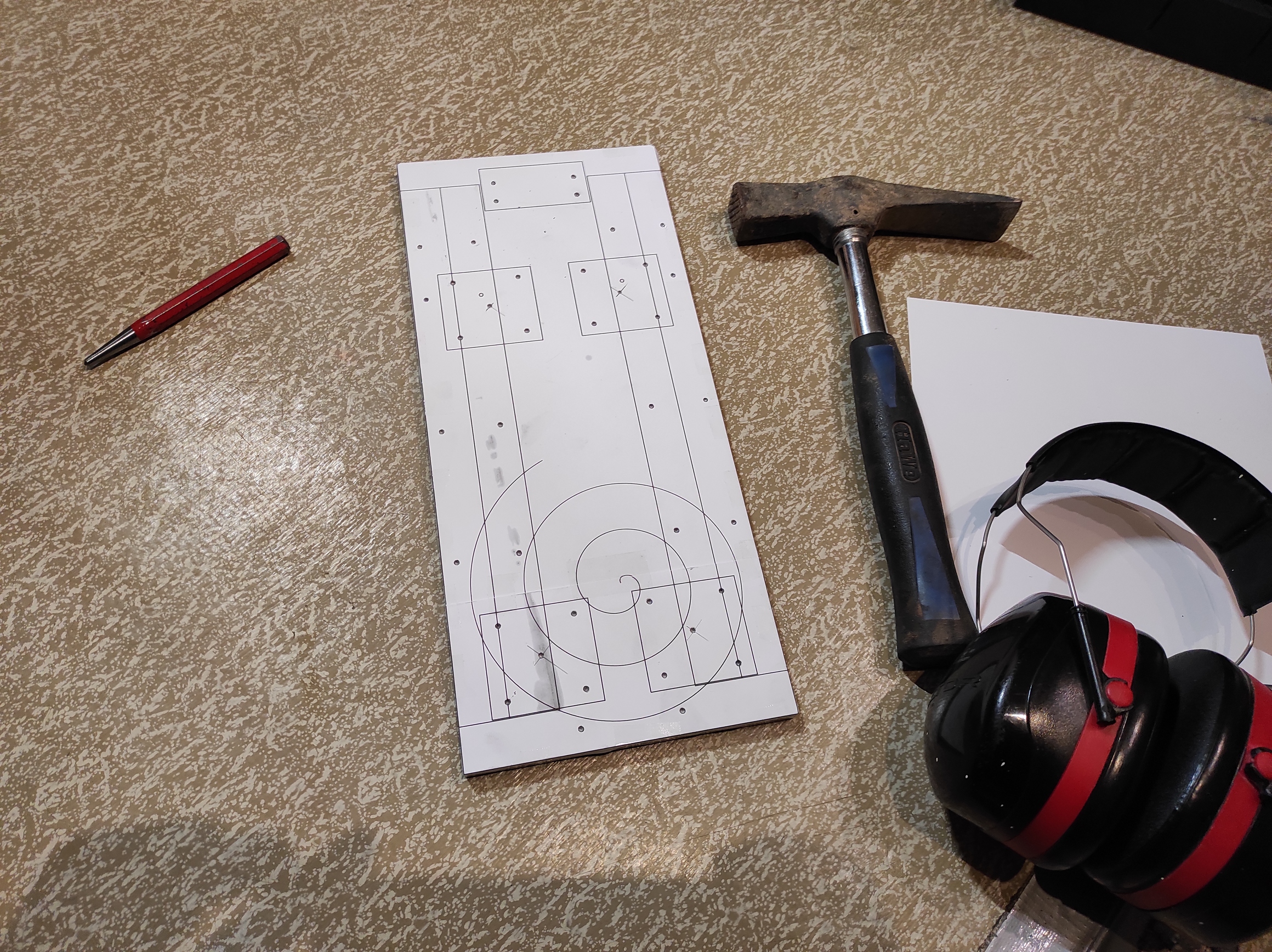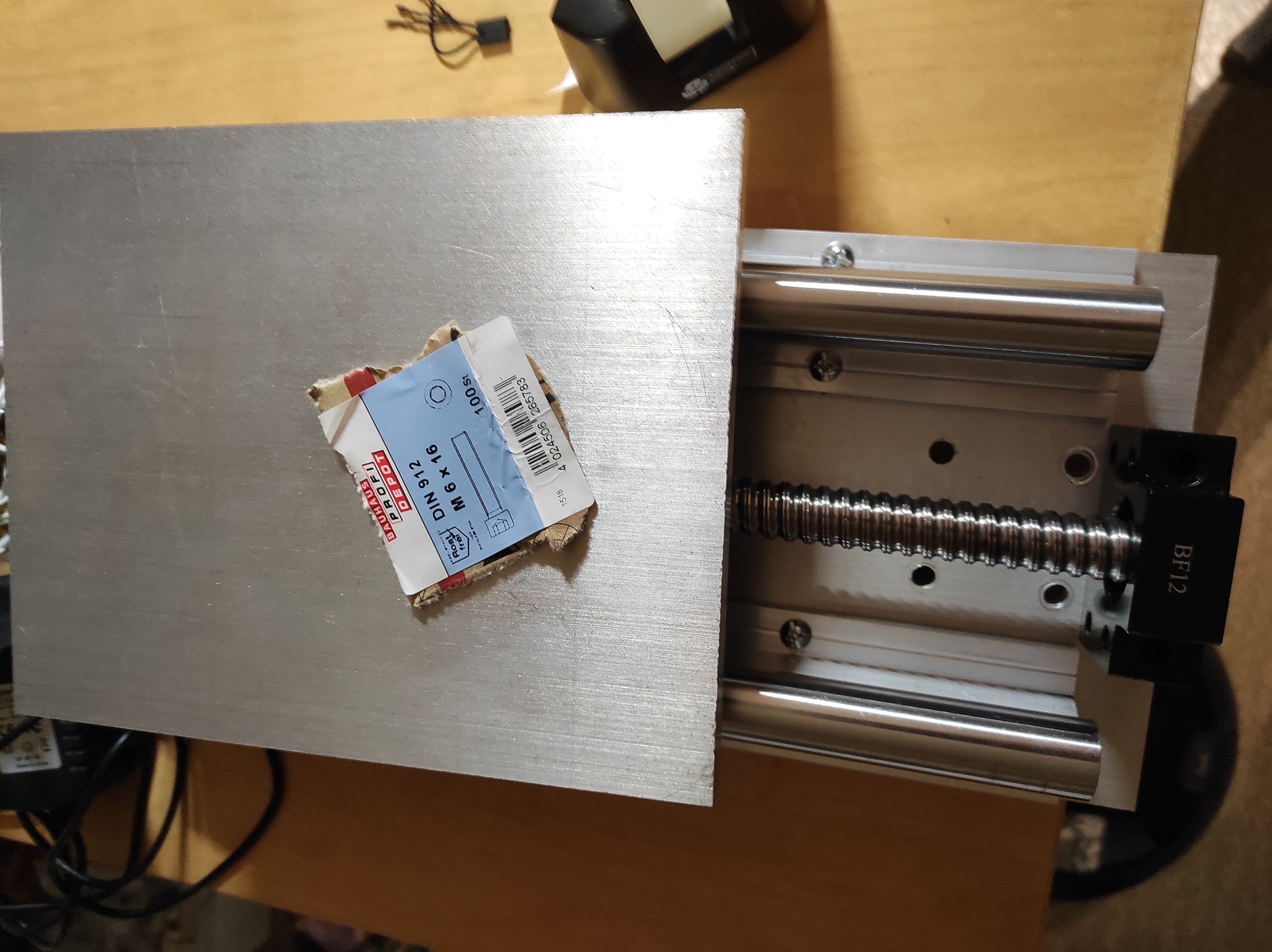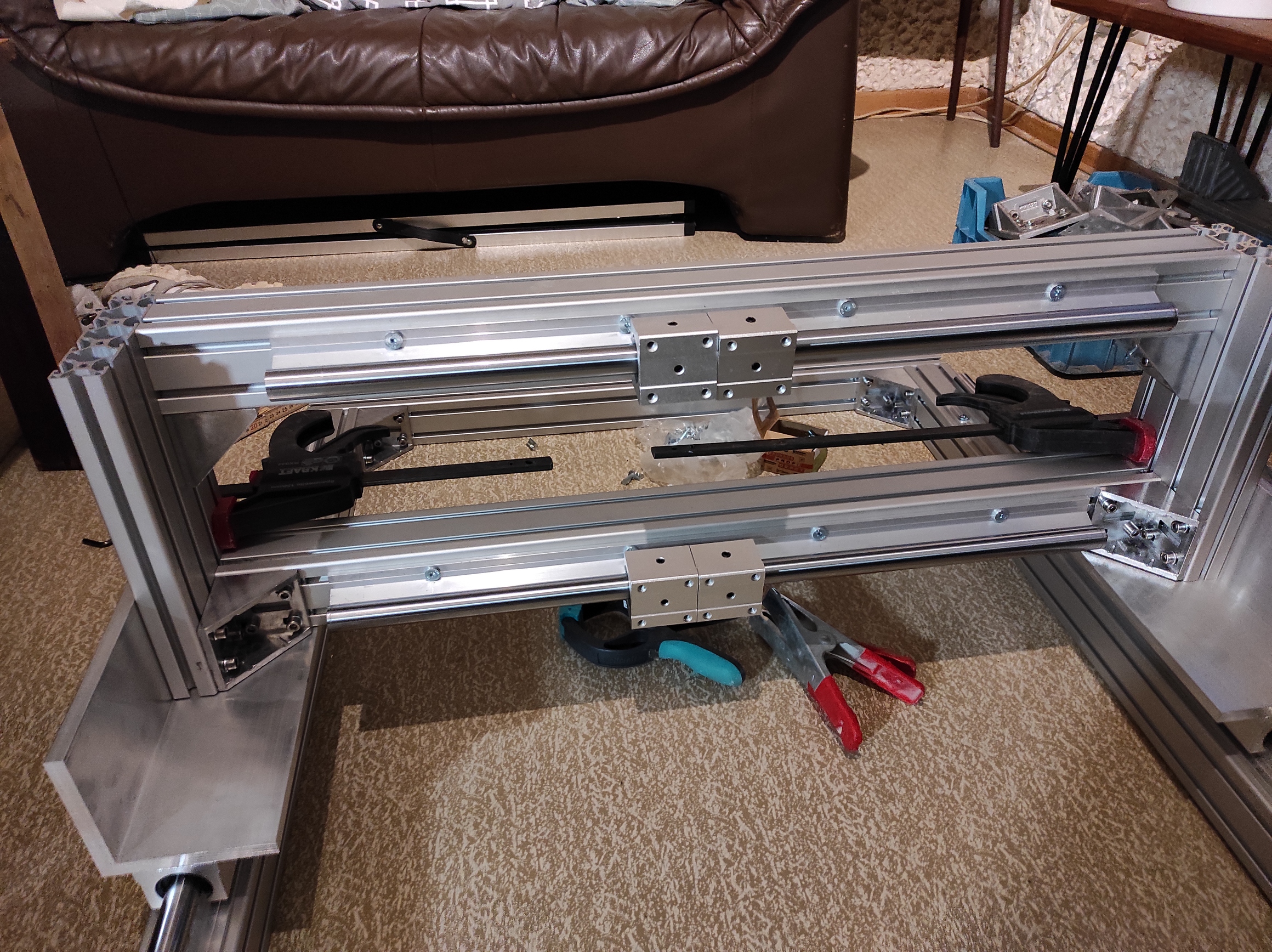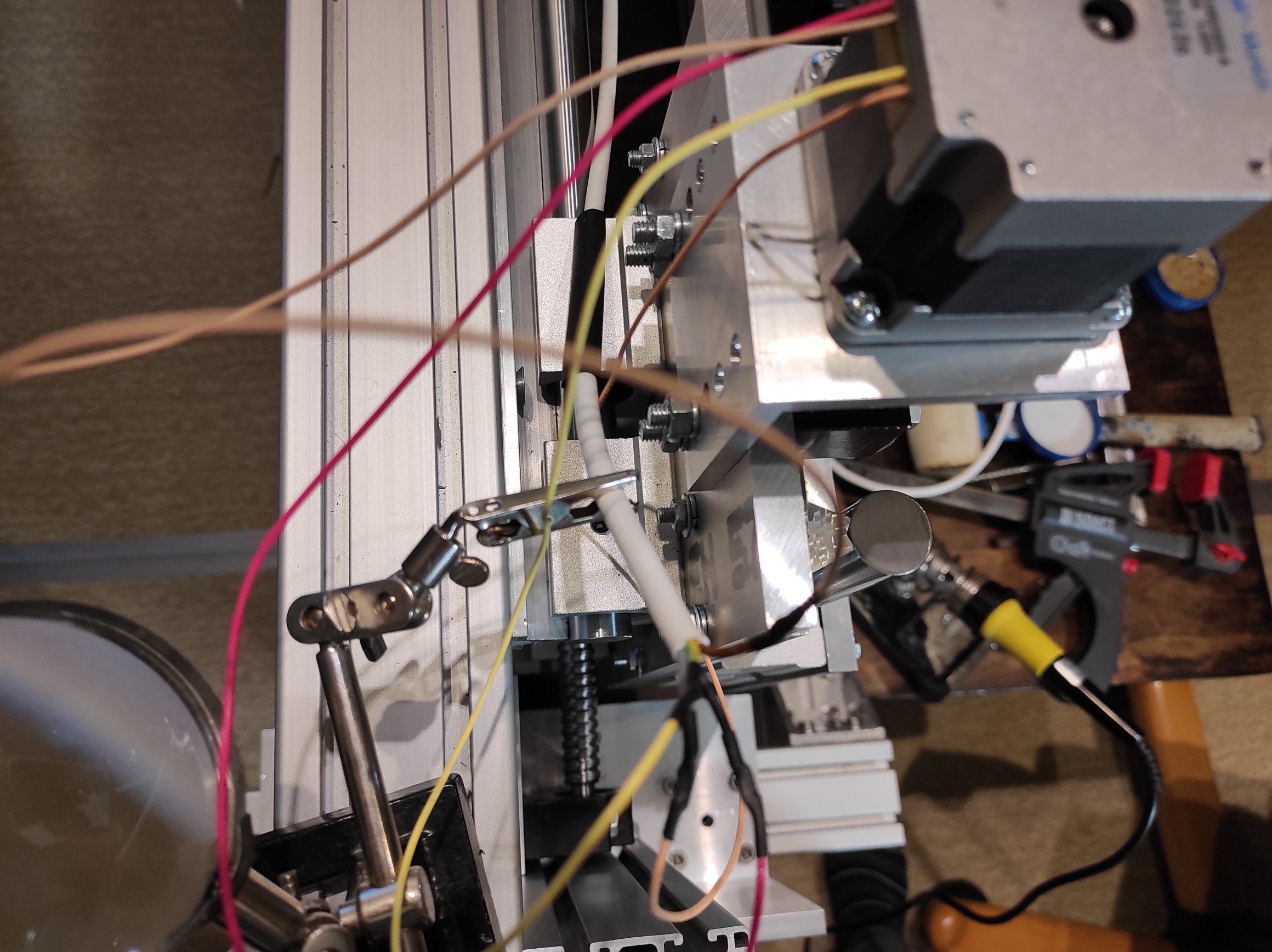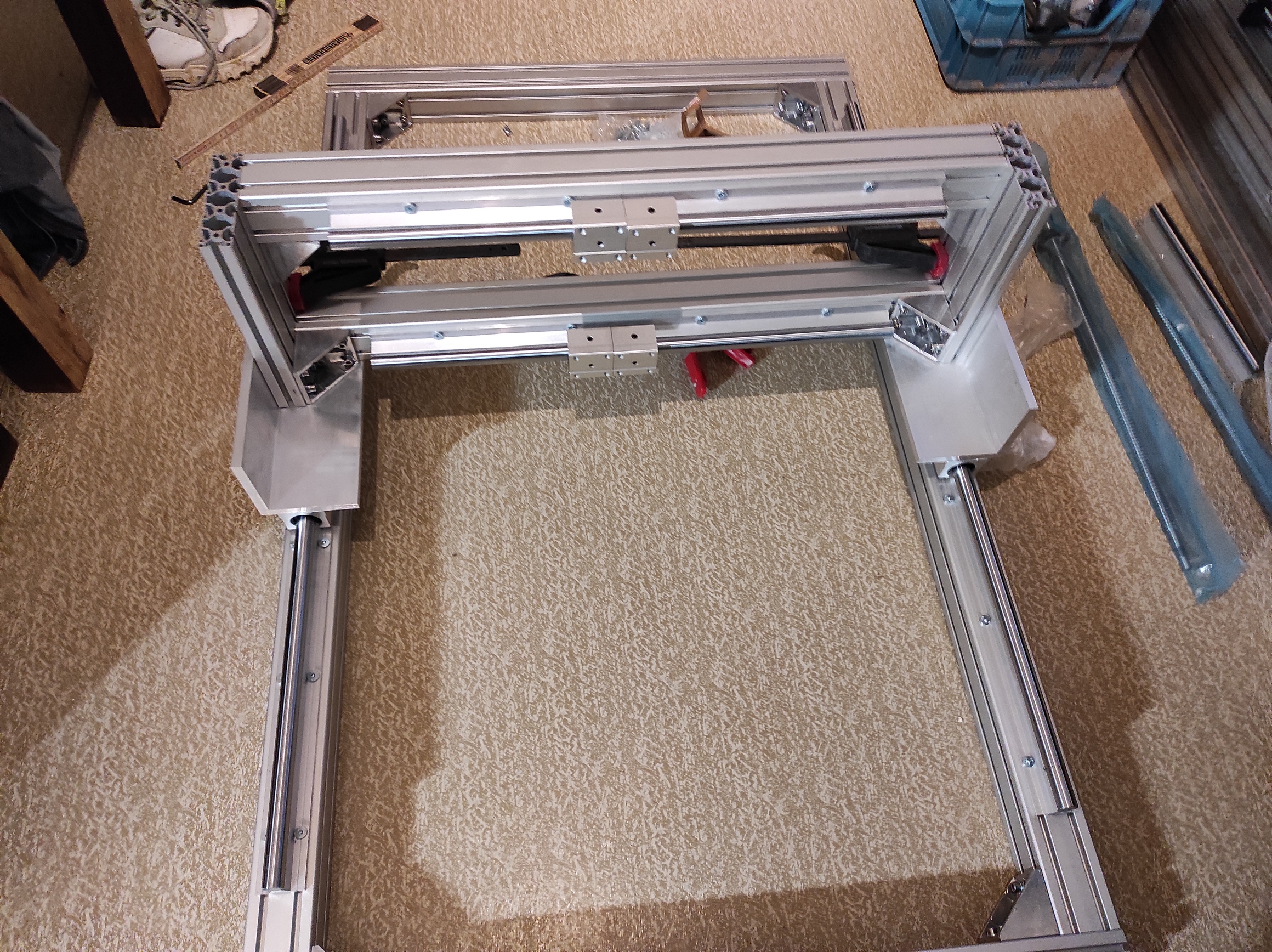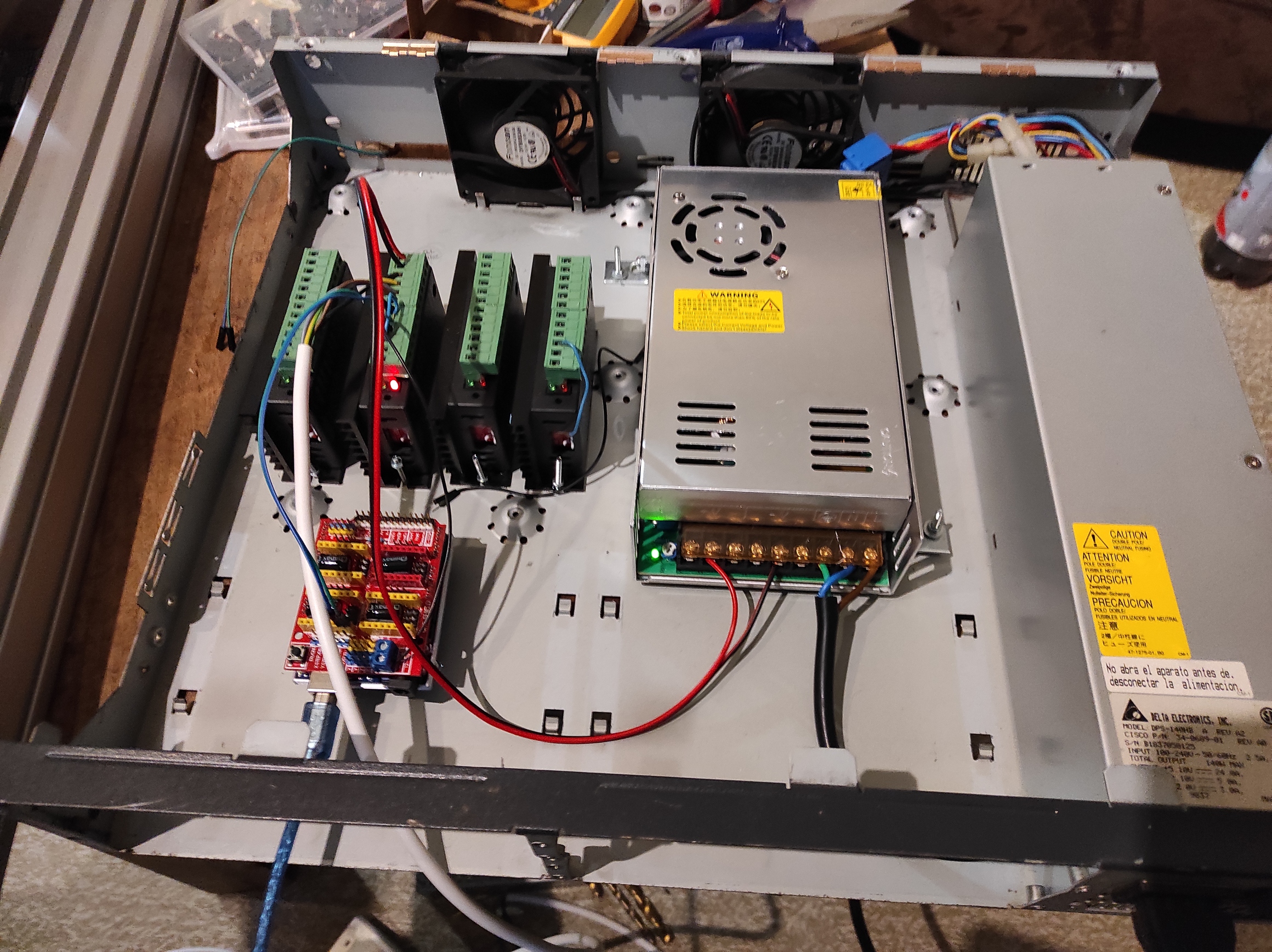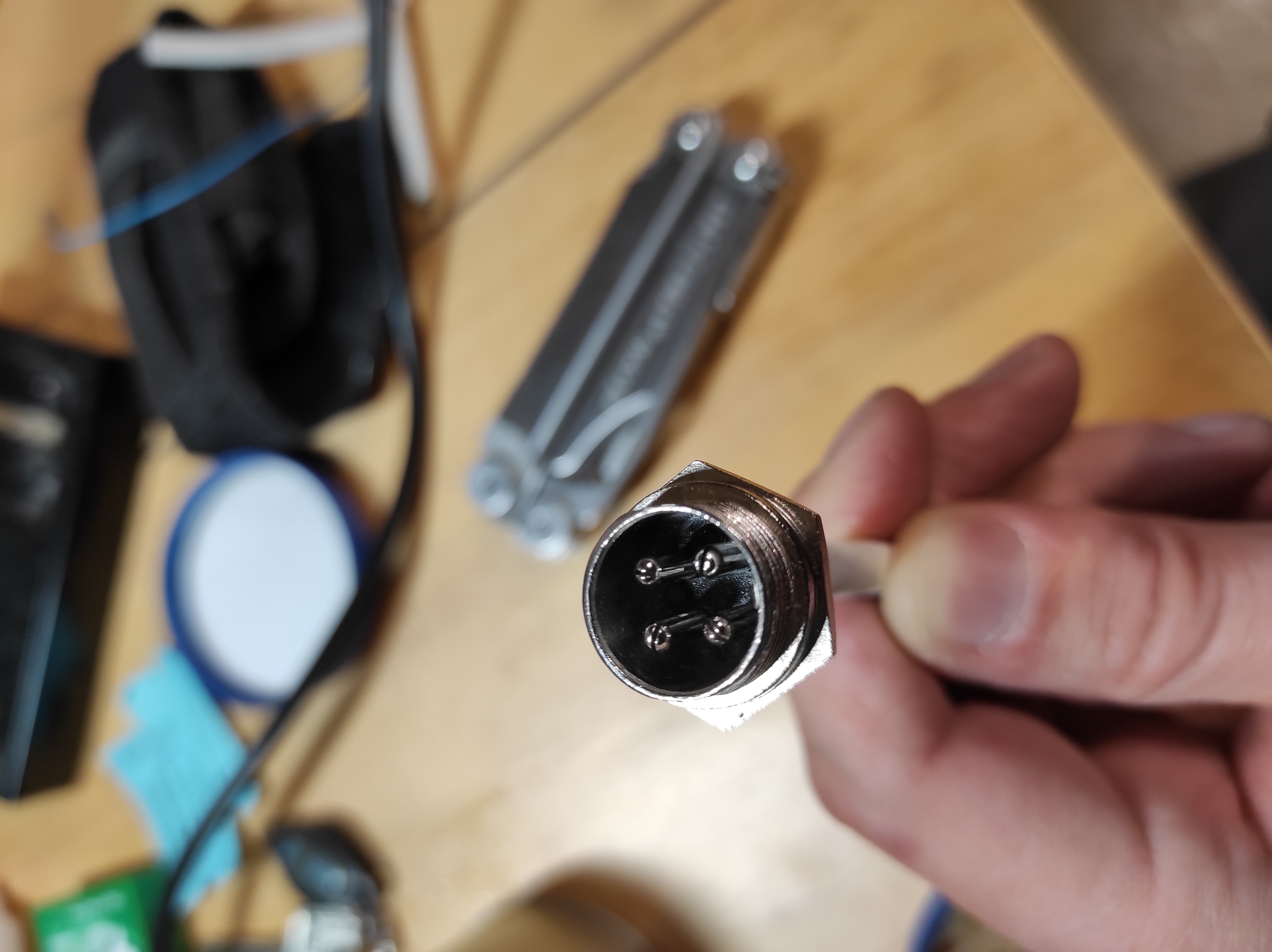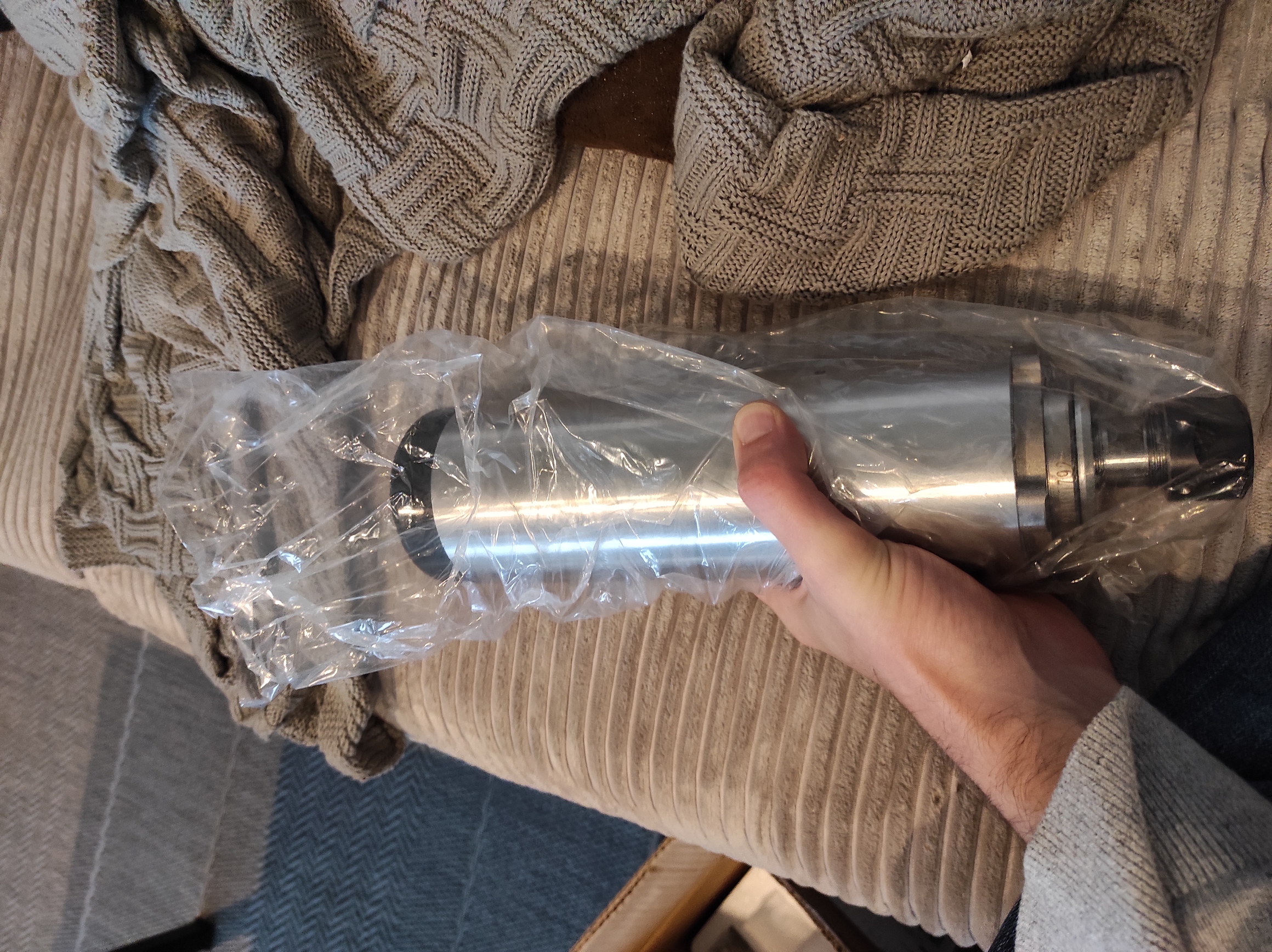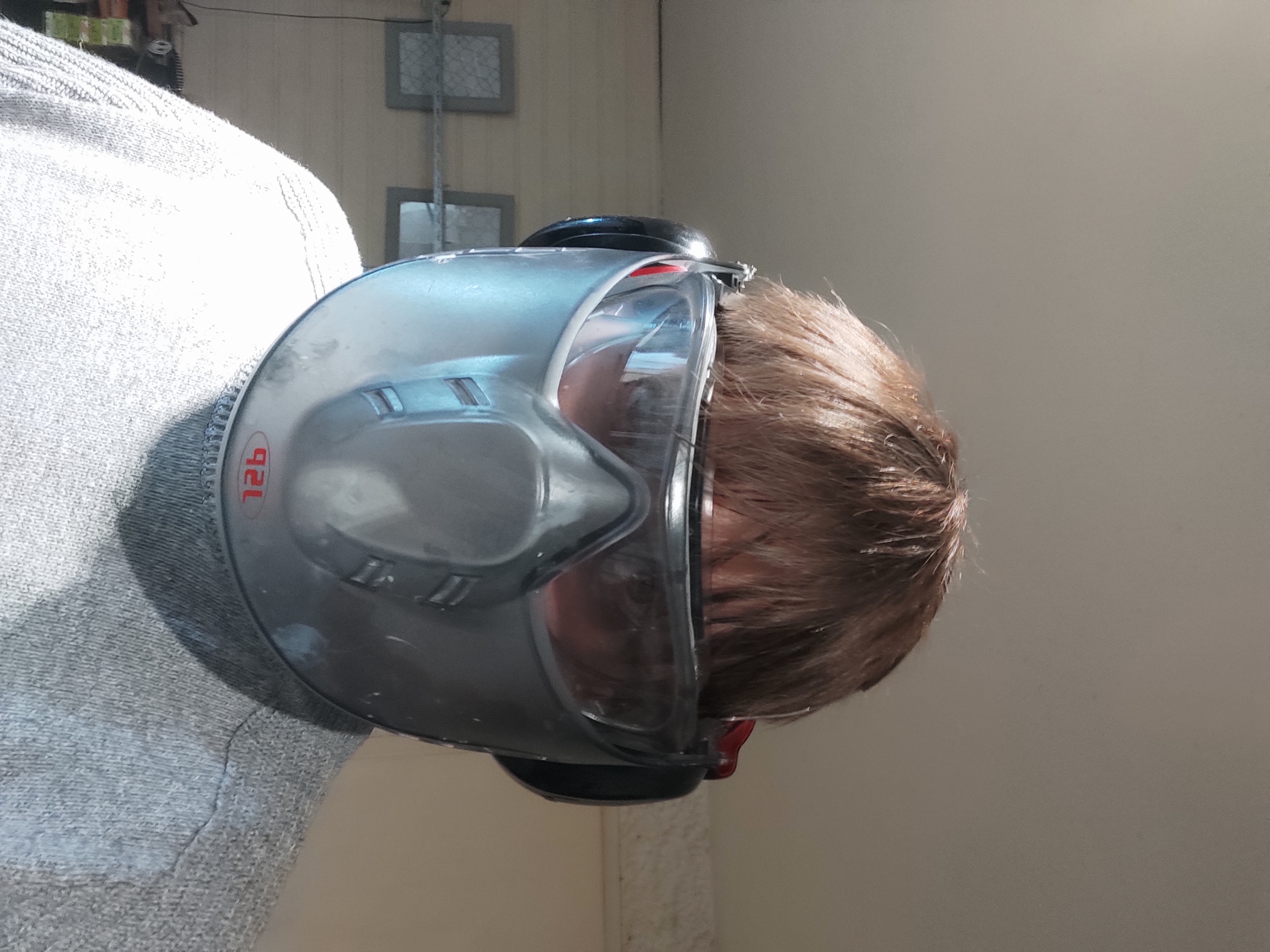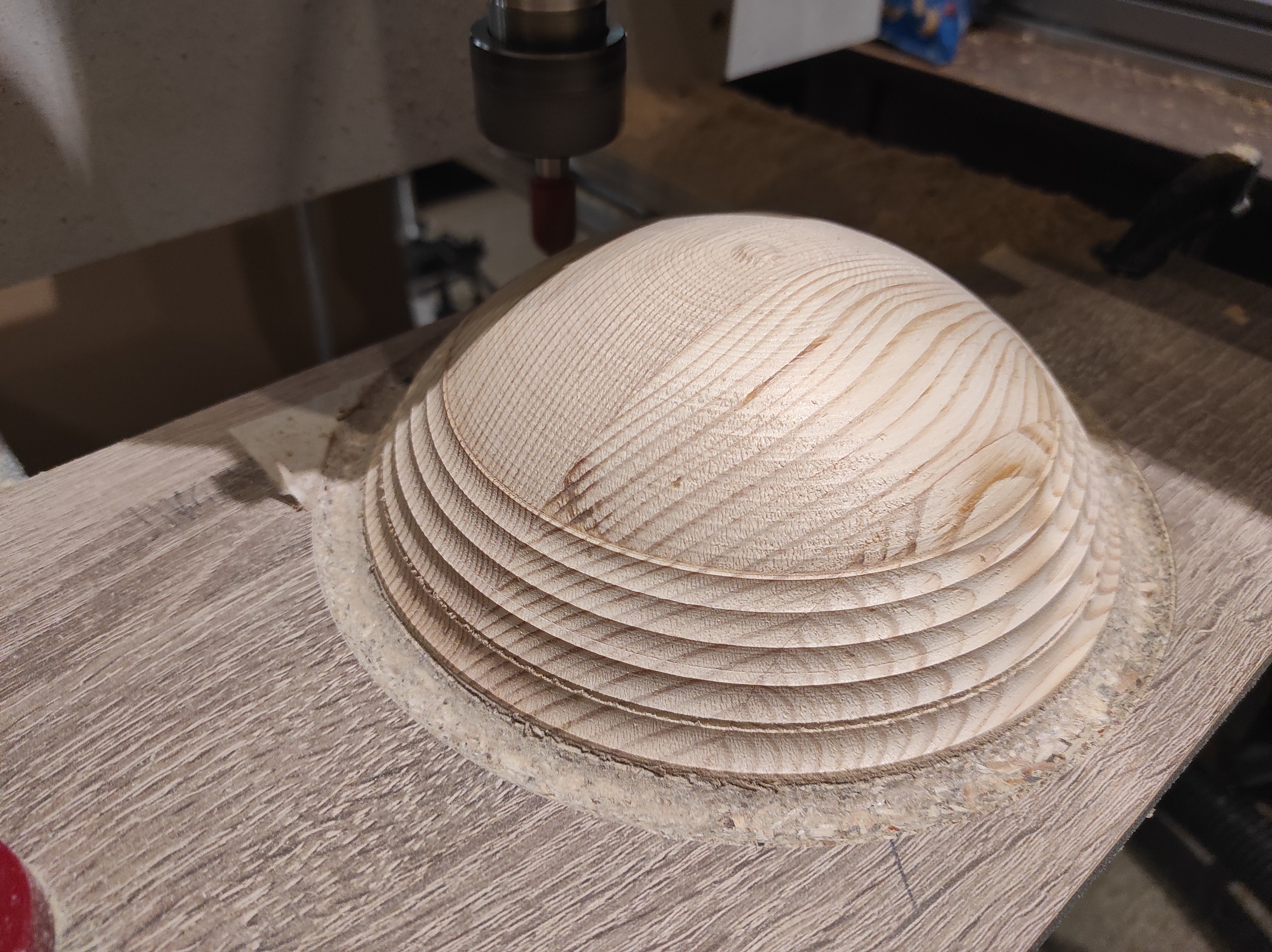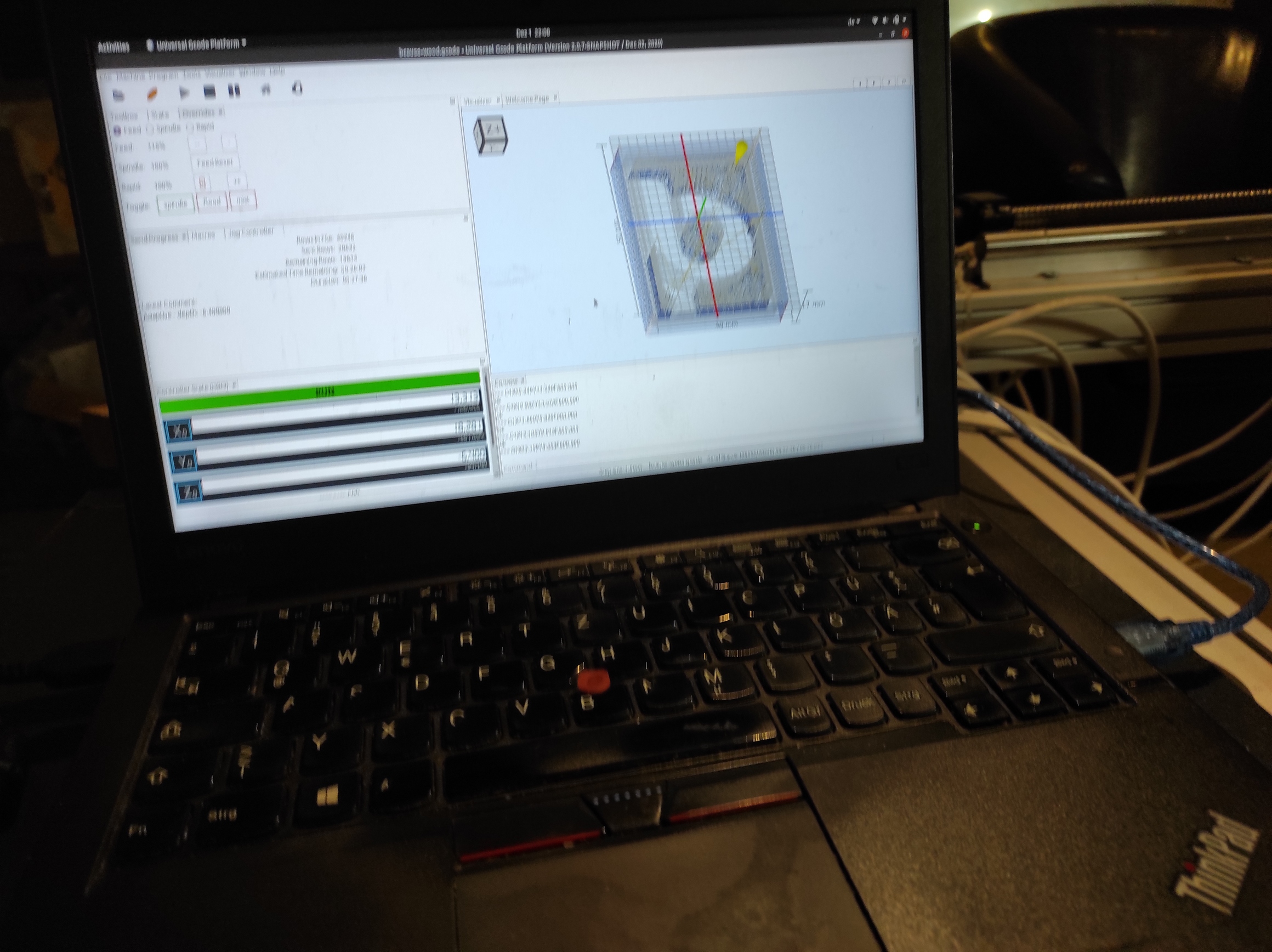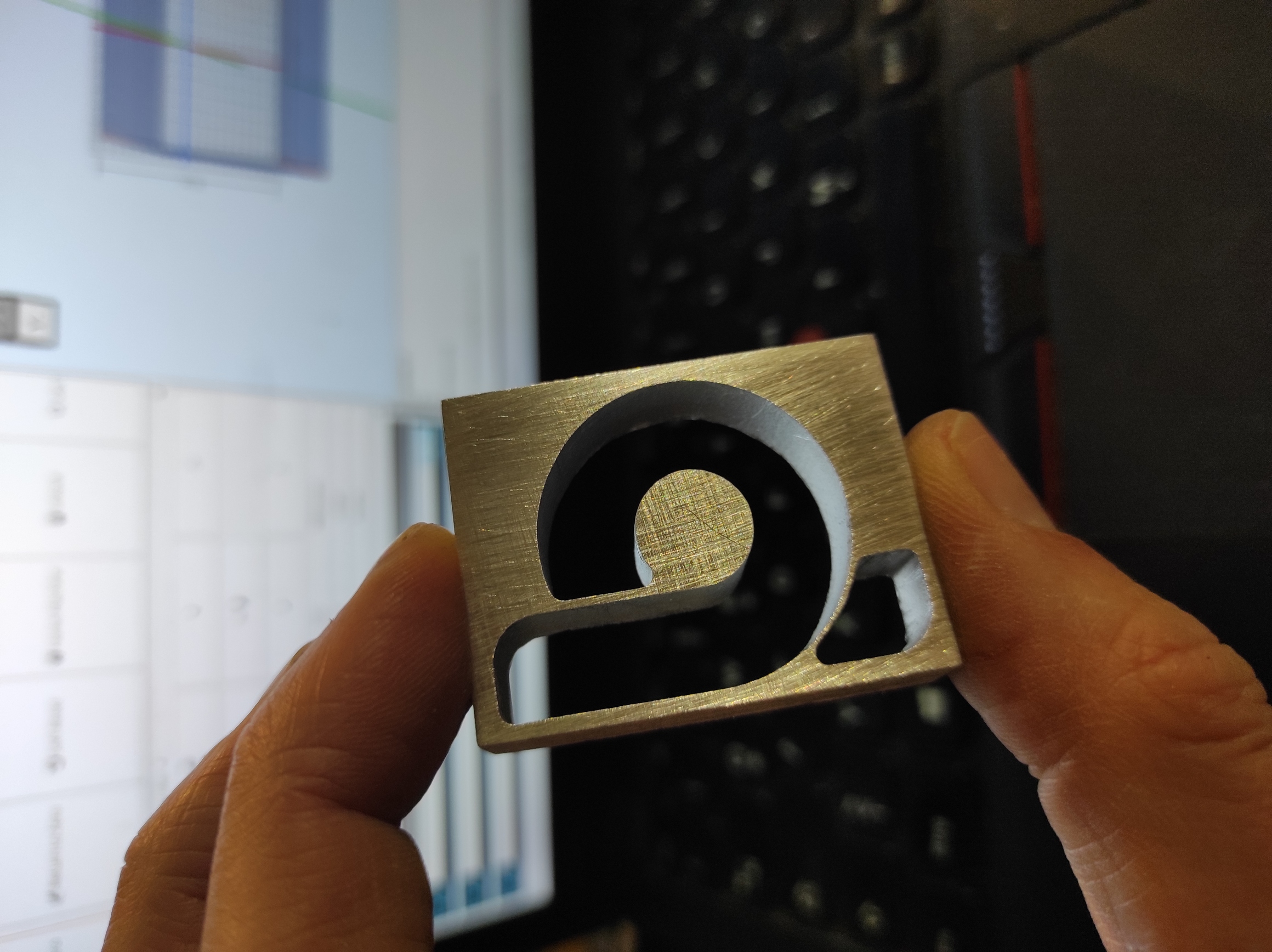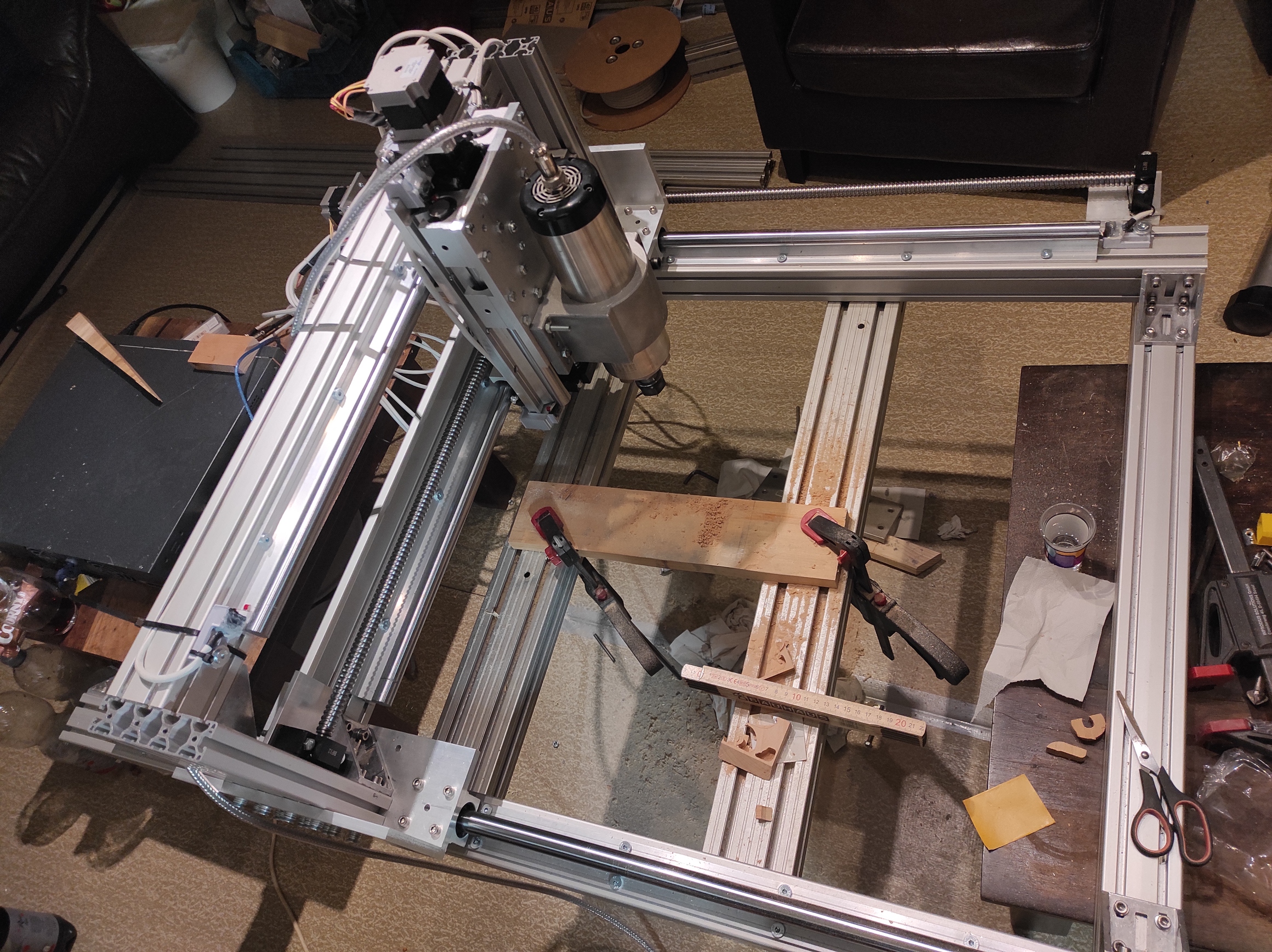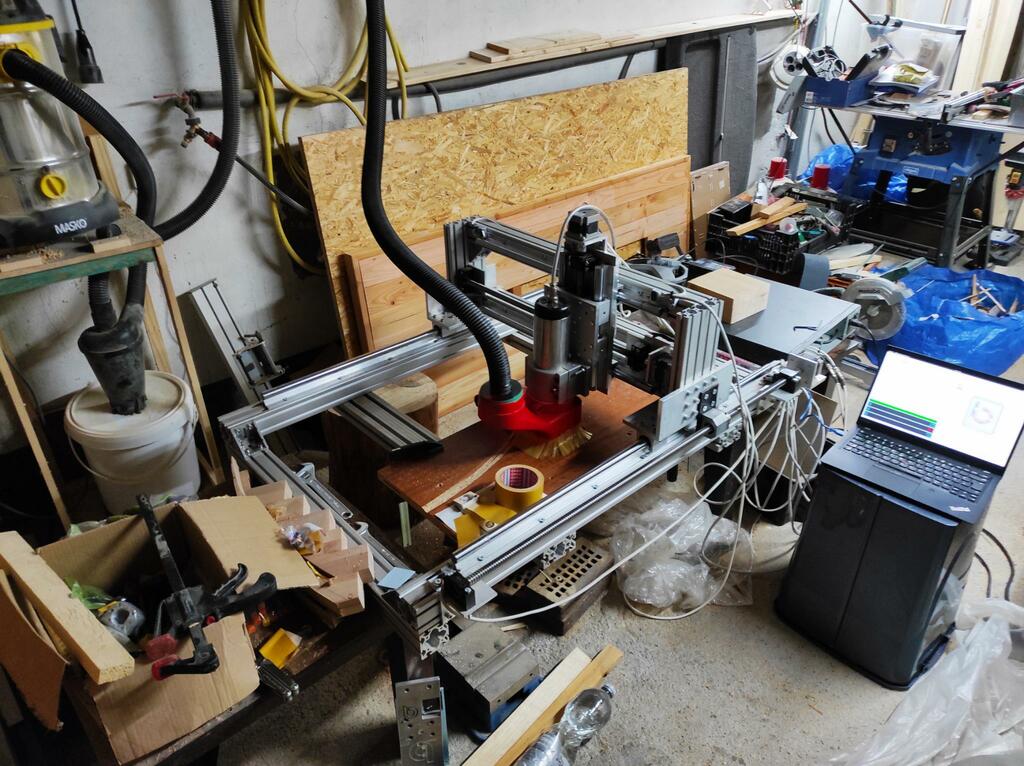 Some lessons learned:
The problem is mostly how to hold the workpiece.
Dust collection is not optional.
More expensive cutters (10,- vs 1,-) seem to be worth their money
"Do not put your fingers where you would not put your d***!" Is really a good rule that I will follow - now that my thumb is nearly fully healed.
Next up: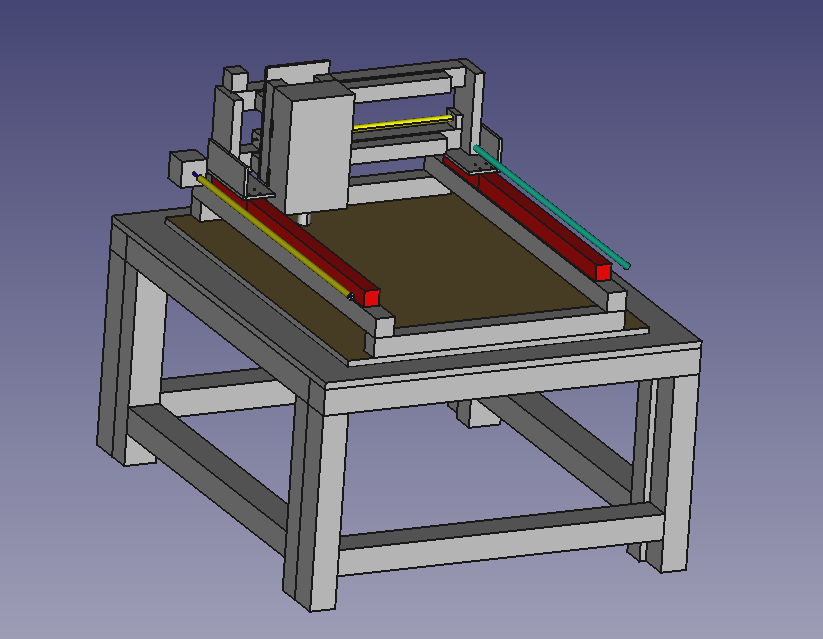 a proper table with the end goal of enclosing that machine
If you made it this far, you should really take a look at
my peach ass
.
Talk to me
IT-Dienstleistungen Sven Tantau
Drostestrasse 3
53819 Neunkirchen
Germany
USt-Id-Nr.: DE203610693
web: https://beastiebytes.com/

email: sven@beastiebytes.com
skype: sven2342
phone: +49 22 47 90 80 250
mobile/signal: +49 157 3131 4424
xing, google+

OTR-Fingerprint: 7849BD93B65F9E4BC1206B06C09B7445721063BC
GPG/PGP-Key: (pub 4096R/069DD13C 2014-02-13) local copy pgp.mit.edu
GPG/PGP-Key: fingerprint: 9BAD 94D3 9176 5BD1 F64F 542E 37E4 3542 069D D13C


---