---
look at my peach ass!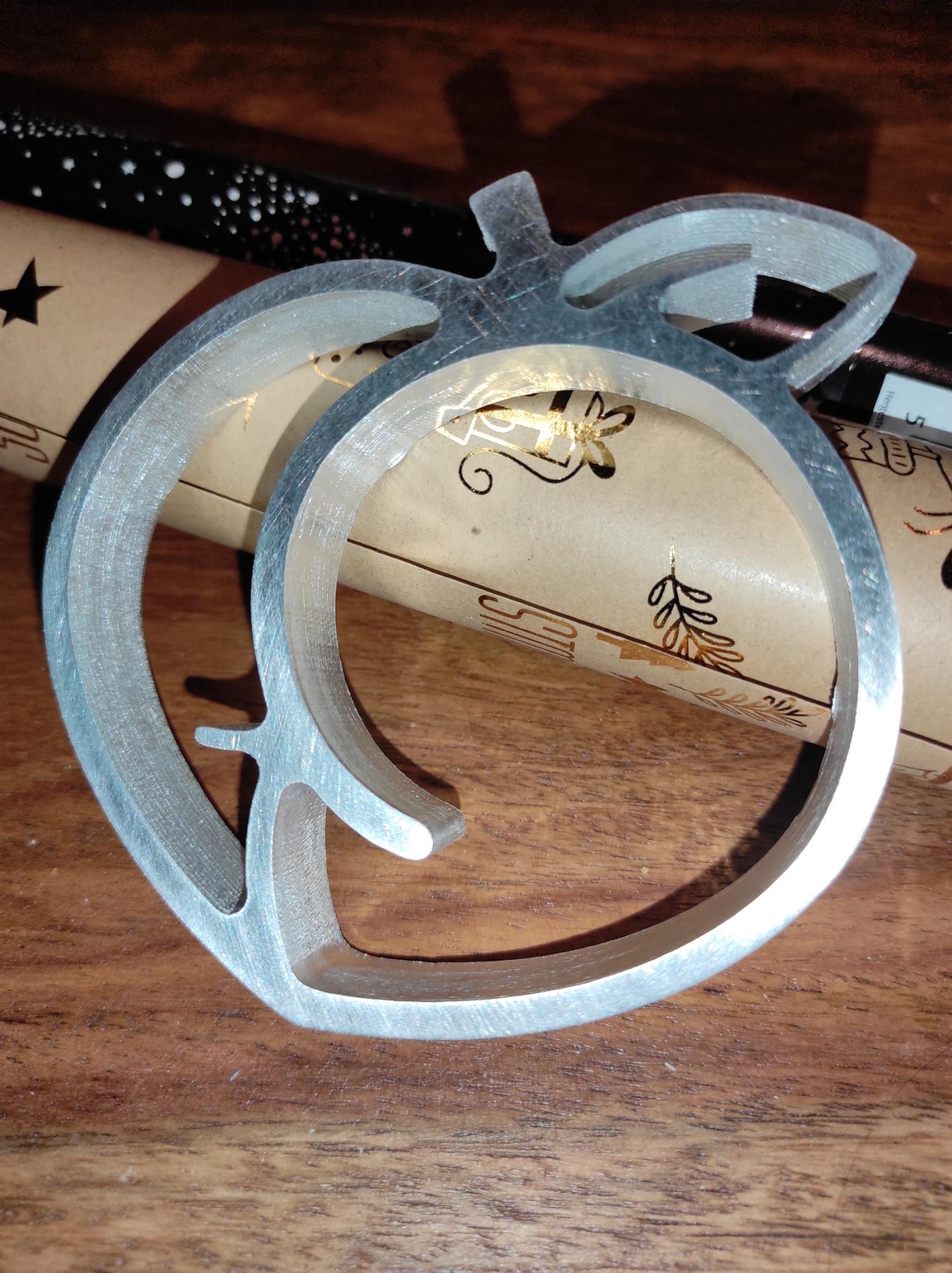 First successful cuts into 15mm thick aluminum aluminium!
Did cut a pocket into the wasteboard. Fixed the aluminium with double sided tape and secured it additionally with a clamp.
4mm diameter one flute cutter. 20000 rpm. Step down 1mm, feed rate 3 mm per second. Slow, but I was afraid to break my only suitable bit.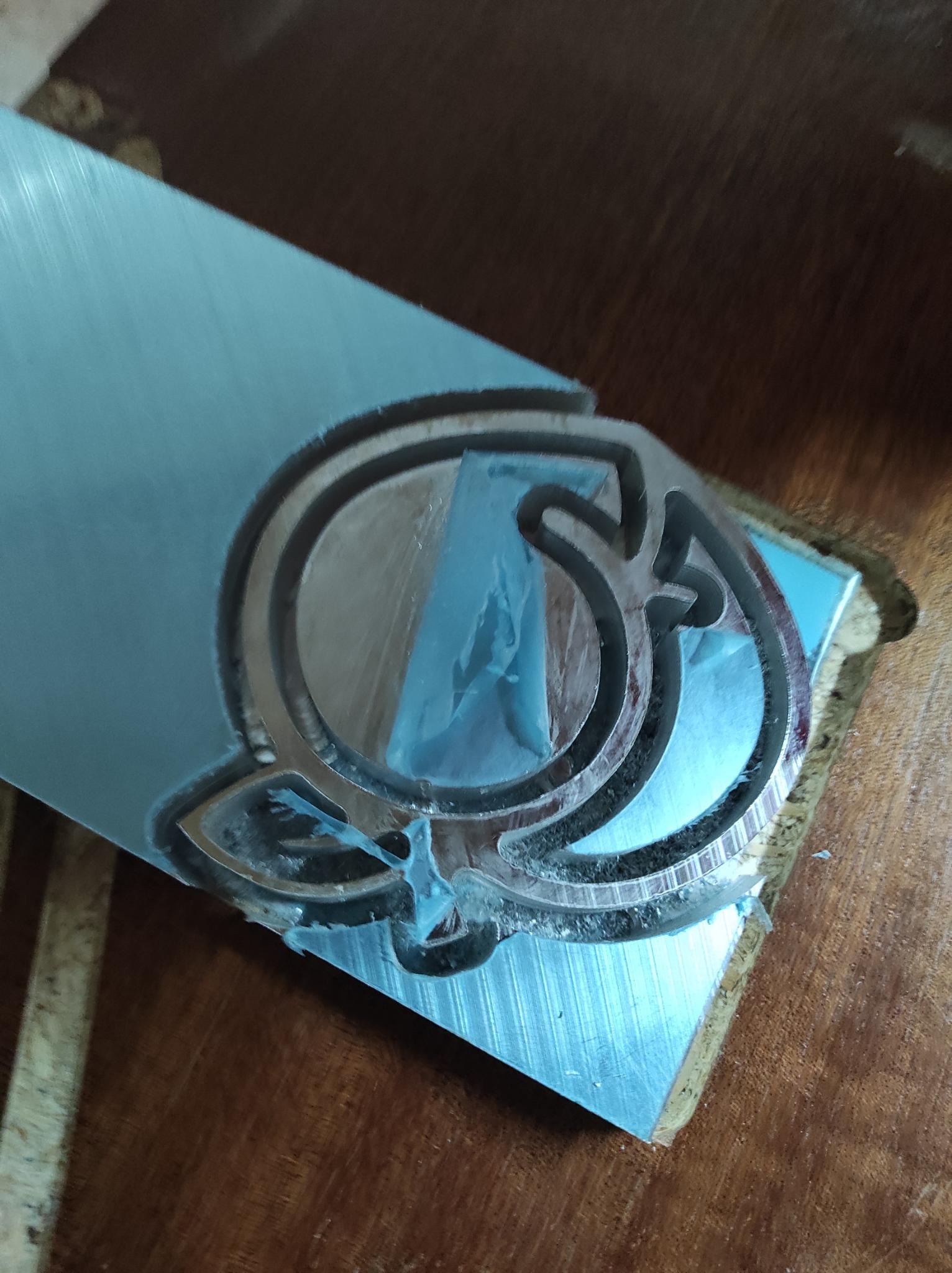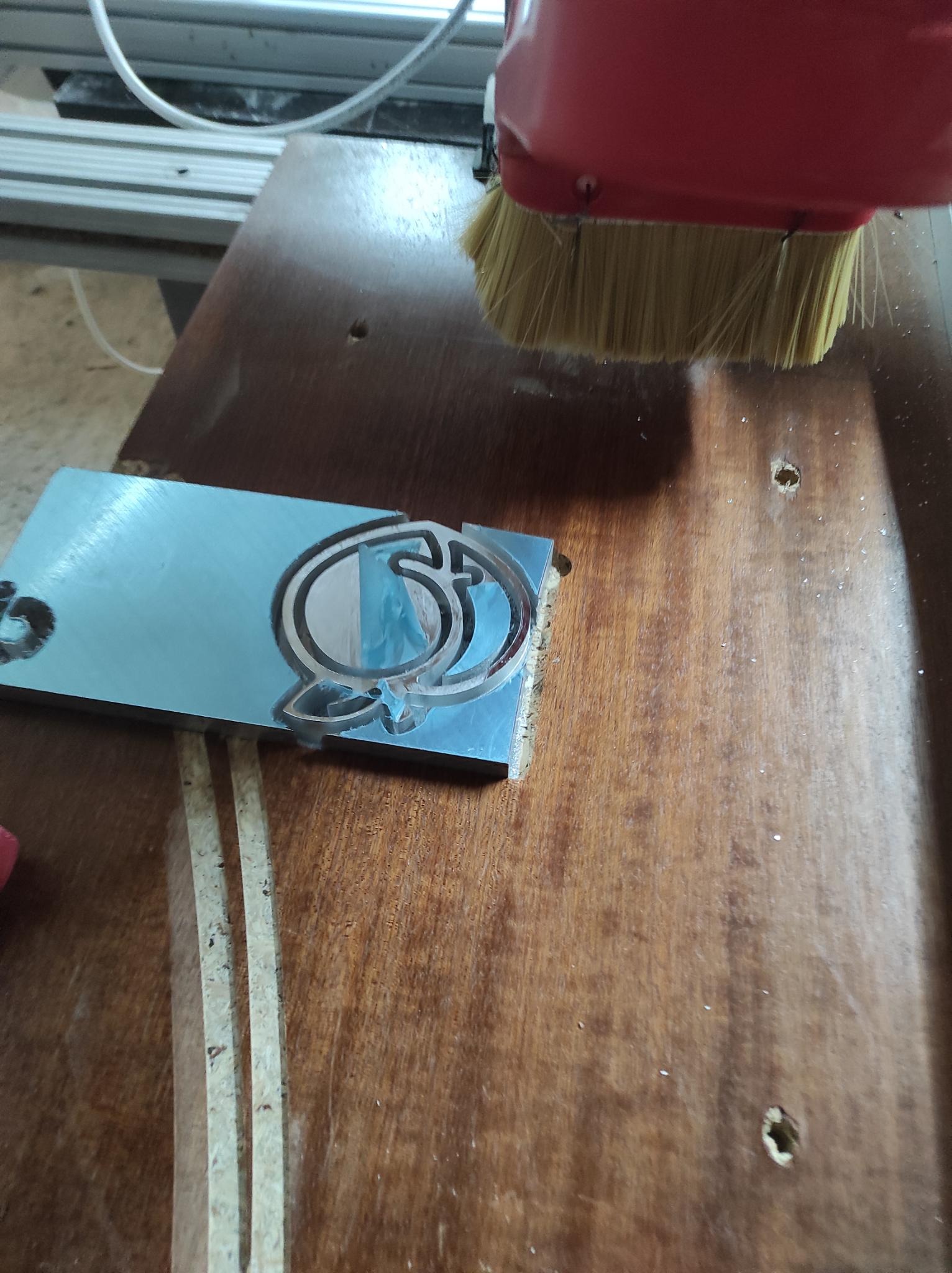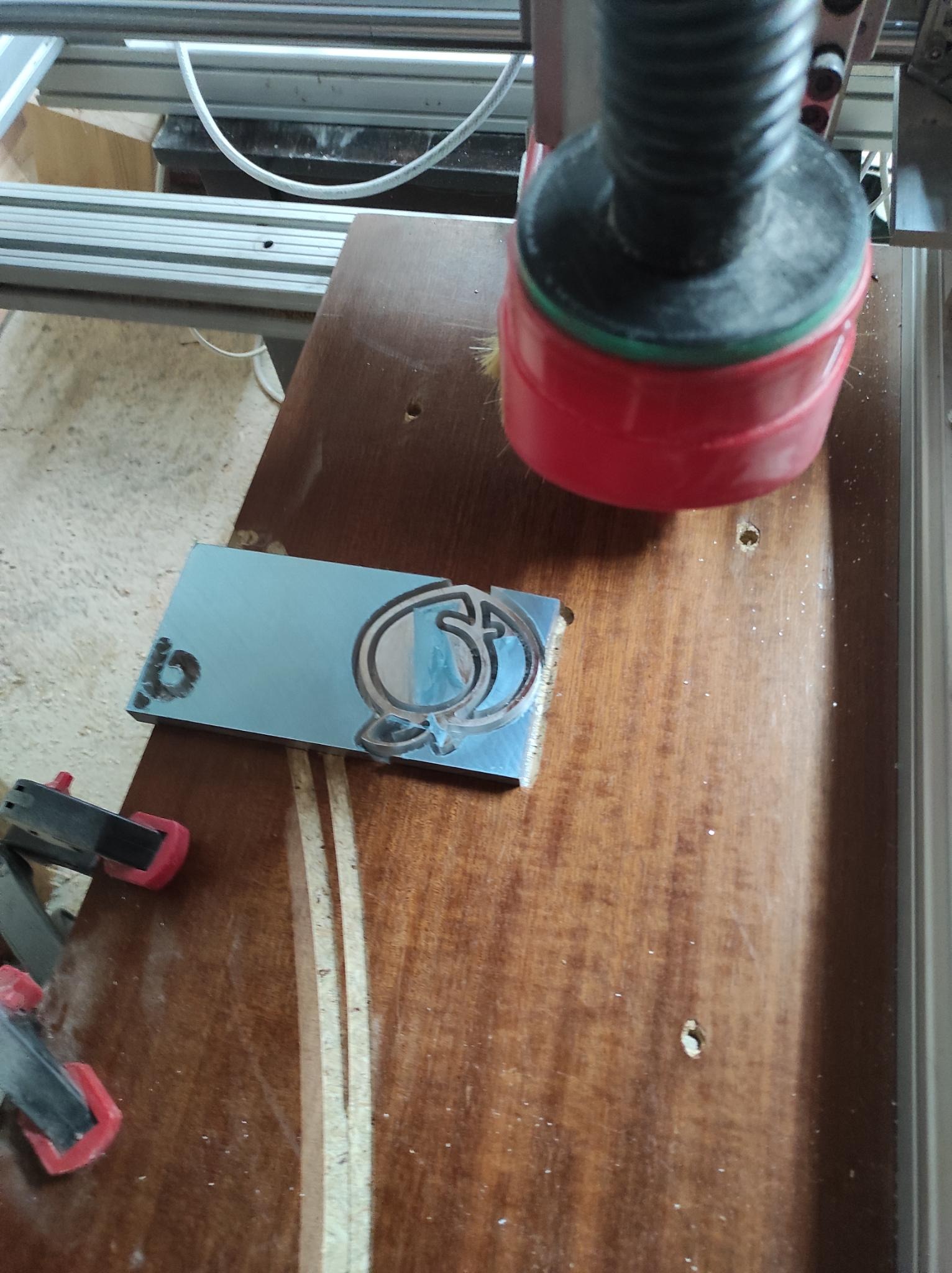 Talk to me
IT-Dienstleistungen Sven Tantau
Drostestrasse 3
53819 Neunkirchen
Germany
USt-Id-Nr.: DE203610693
web: https://beastiebytes.com/

email: sven@beastiebytes.com
skype: sven2342
phone: +49 22 47 90 80 250
mobile/signal: +49 157 3131 4424
xing, google+

OTR-Fingerprint: 7849BD93B65F9E4BC1206B06C09B7445721063BC
GPG/PGP-Key: (pub 4096R/069DD13C 2014-02-13) local copy pgp.mit.edu
GPG/PGP-Key: fingerprint: 9BAD 94D3 9176 5BD1 F64F 542E 37E4 3542 069D D13C


---